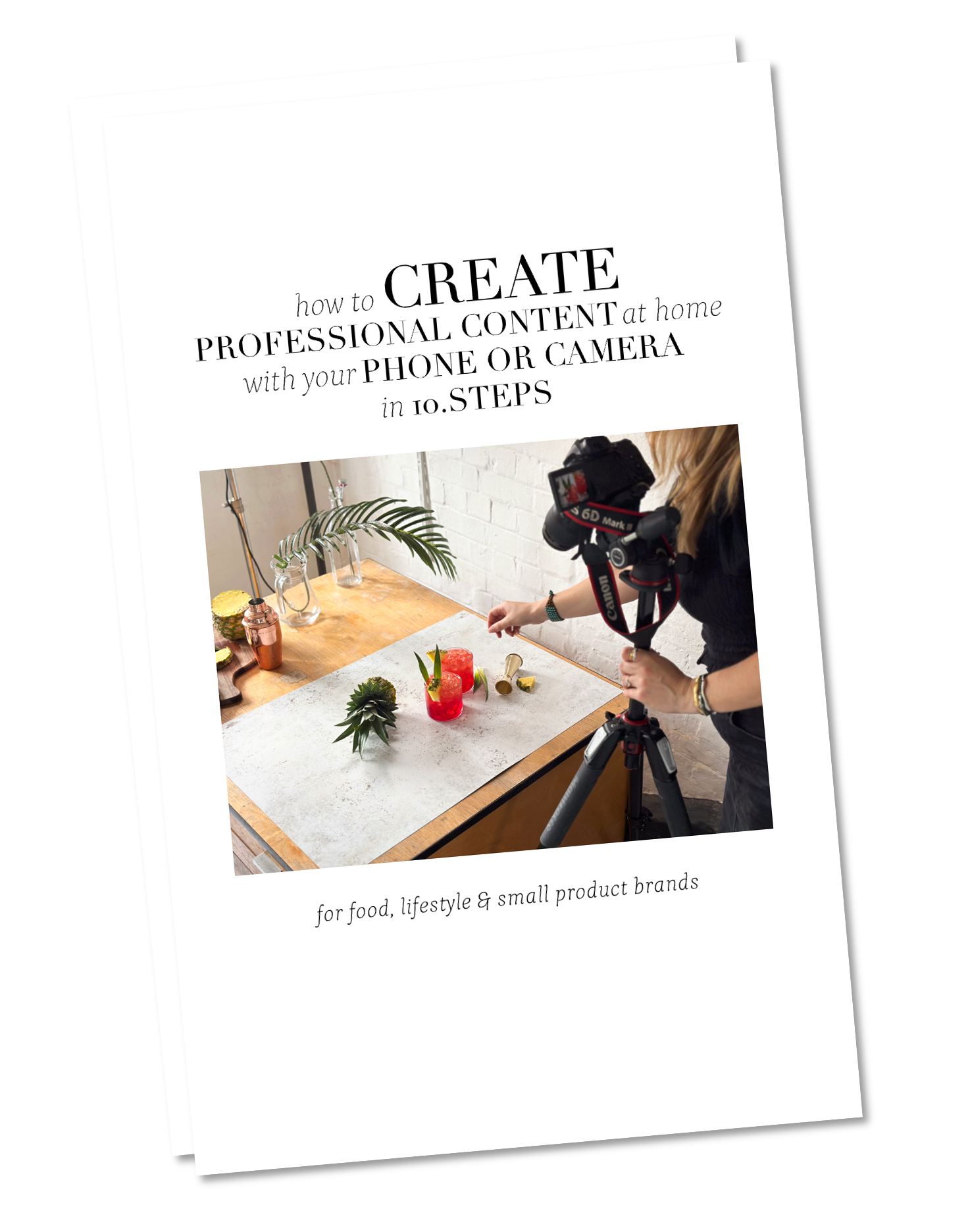 THANK YOU FOR REGISTERING WITH US
Your guide should be in your inbox any minute (if not, please check your junkfolder).
I hope you find it useful - it introduces 10 aspects of professional content creation that I KNOW can make the difference to elevate DIY photography.
And I really hope that helps your business to thrive. That's the bit that matters to us most; there needn't be any obstacles to your success in creating necessary content, I wholeheartedly believe everybody can develop the skills needed to showcase and grow a business through thoughtful and beautiful content (sometimes with just a little help!).
ABOUT US
Black Velvet Styling founder, Sophie Purser (an interior/prop stylist and creative director) started making photography backdrops in 2016 when she couldn't find anything suitable while making the move into still life and food styling.
Originally creating hand-painted backdrops that drew on her fine art training, Sophie saw the need for more affordable options - that look just as professional -and started to develop a range of sustainable printed backdrops in 2018.
Black Velvet Styling was born with this in mind – to offer high-quality, professional studio backdrops for all budgets and briefs whether you're shooting international advertising campaigns or homemade crafts.
Sophie also teaches styling and photography through workshops and in-house training - more on that over on The Styling Handbook.
'YOUR BACKDROPS HAVE BEEN AN ABSOLUTE GAME CHANGER FOR MY BUSINESS'
WE LOVE A MOODBOARD!
SO HANDY TO HELP PLAN YOUR SHOOTS
To start a moodboard click on the red heard underneath the buy buttons on any backdrop product page.
A box will pop up to let you choose which moodboard to add to or you can create a new moodboard. 
Each customer login can create up to 10 moodboards and we can even let you know if items on your moodboards go on offer or get delisted.
VIEW YOUR MOODBOARDS FROM THE EXPLORE MENU TAB OR VIA THE LINK BELOW
MY MOODBOARDS